Dating rumors between Teen Top's Changjo and GLAM's Jiyeon have been spreading among the media after a compilation of alleged "evidence" photos were posted by a netizen onto an online community.
According to the online post, titled "Teen Top Changjo ♥ Glam Jiyeon dating for 3 months", photos were shown of the two idol stars wearing what is speculated as couple rings on each of their fourth right finger. Other photos posted by Changjo and Jiyeon on their own Instagram accounts showed that the two were at the same cafe, the background being the same in both photos.
A third set of photos posted by the two stars also showed that their pillows have the same exact pattern behind them. Changjo's photo caption read, "Good night. #happy #joy #best #noonnoonanna" while a caption written by Jiyeon on her own Instagram read, "Nyoonnoonanna #hungry". Fans have speculated that the two are using the same "noonnoonanna" hashtag as a secret code.
However, on the 14th of January, a personnel from Teen Top's agency, T.O.P Media, stated to TV Daily, "We have confirmed that the rumor is groundless with Changjo. We don't know how it came to be, but it is simply online rumors."
In addition to T.O.P Media's statement, an acquaintance from GLAM's agency Big Hit Entertainment stated, "We cannot get a hold of Jiyeon at the moment, but she has been close with Teen Top ever since they were trainees. It seems as if though they have met a few times during previous promotions, but we cannot confirm whether they are dating or not."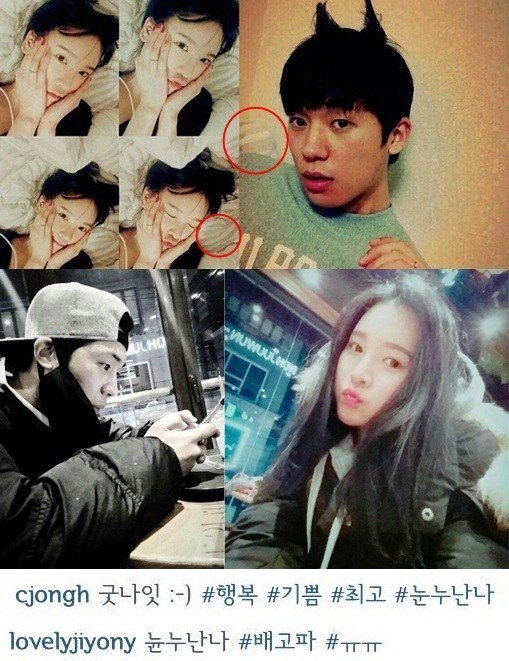 Source: TV Daily
Share This Post